Featured Publications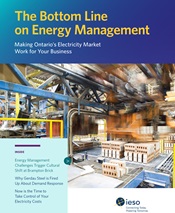 This guide explains electricity pricing for businesses and discusses ways to reduce costs by managing how and when you use electricity. It highlights the role professional energy managers play in an organization; explains the elements in business electricity bills - including how to manage your global adjustment costs; and makes the case for demand response.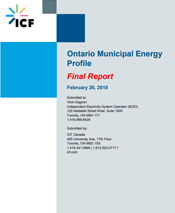 Ontario's municipalities are achieving strong results when it comes to managing their energy costs. According to a report prepared for the IESO and the Ontario Ministry of Energy by ICF Canada, they decreased their electricity consumption by six percent since 2006 - in part due to their participation in Save on Energy programs.
Click here to read more Save on Energy publications.